ABOUT US
Dr. John A. Colgan, Jr.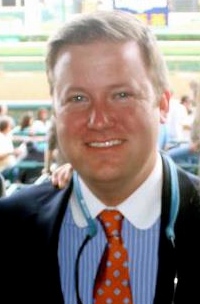 My name is Dr. John Colgan Jr. I am a Paducah native and feel so blessed to be able to provide pediatric dental care to the children of my hometown.
After graduating from Saint Mary High School, I attended Murray State University and majored in biology and chemistry. From there, I attended the University of Louisville School of Dentistry where I received my DMD (Doctor of Dental Medicine) degree in 2012. I was then accepted into the NYU/Lutheran Pediatric Dental Residency program, the Hawaii site, where I received my certificate in Pediatric Dentistry in 2015.
My goal at Colgan Pediatric Dentistry is to make coming to the dentist the most positive experience for both the child and the parent. Taking your child to the dentist for the first time or for their first filling is already a stressful situation and it is my goal to make it as positive of an experience as it can be. I strive to stay current on the most recent techniques and practices of modern day pediatric dentistry recommended by the American Academy of Pediatric Dentistry.
I am a member of the American Academy of Pediatric Dentistry, American Dental Association, and the Purchase Dental Society. I stay active in the community as a member of the Paducah Chamber of Commerce and my local church.
In my free time, I enjoy relaxing on Kentucky Lake, fishing, hiking, and biking in Land Between the Lakes. I also enjoy deer, duck, and turkey hunting.
Dr. Justin Colgan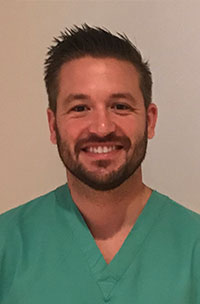 My name is Dr Justin Colgan and I am so pleased to return to my hometown in Paducah, KY and begin practicing in the field of Pediatric Dentistry with my brother, Dr John A Colgan Jr.
I am a proud St. Mary alumnus. After high school I attended the University of Kentucky, where I majored in biology. After earning my Bachelor's Degree at UK, I attended Dental School at The University of Louisville. Upon completion of my Doctor of Dental Medicine Degree at ULSD, I was accepted into Temple University Hospital's Pediatric Dental Residency. After 2 years of postdoctoral training and education in the field of Pediatric Dentistry, I was awarded my certificate as a Pediatric Dentist in 2018.
At Colgan Pediatric Dentistry, we truly want to create an environment for our patients and their families that make their visits to the dentist something to look forward to. We hope to start our patients off on the right foot when it comes to their dental health. A positive experience at the dentist as a child can make lifelong dental care much more enjoyable, even into adulthood.
I enjoy continuing my education with CE courses as well as being a member of the American Academy of Pediatric Dentistry, American Dental Association, and Kentucky Dental Association.
When I'm not at work, I am spending my time with my wife Katie and our son Case. I enjoy going hunting, fishing, and anything else outdoors.